The Basic Registry Chain Simulation for a Fair Society
"How many deceased people are you providing with socials benefits?"
"You ended up with four people living in electricity boxes, did you notice?"
"Did your Firebrigade like standing at that address which didn't exist yesterday?"
These and other questions are used while playing the Chain Simulation Game that is developed to support a programme to encourage the implementation and uptake of Basic Registries among civil servants in 250 Dutch municipalities. Citizens need to trust fair treatment of similar cases by their (local) governments. You are part of the town hall and you and your colleagues need each other to achieve this by increasing the integrity and quality of your back office information. That is the main message and it is now understood by the people that have to make it happen.The
implementation of one authentic registrations means a transition from sometimes more than forty registries to one single registry within a single municipality. Most cities have 6 authentic registries to implement in the near future (addresses, buildings, residence, etc).
This simulation is meant as a very serious instrument to achieve the so called horizontal process orientation rather than silo's in towns and cities all over the Netherlands and it works!. After sessions with over 30 Municipalities we conclude that they want to spread the word by sending their coleagues in the town hall.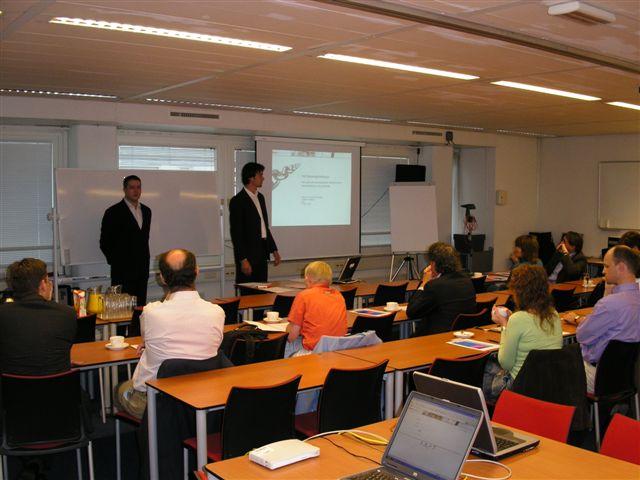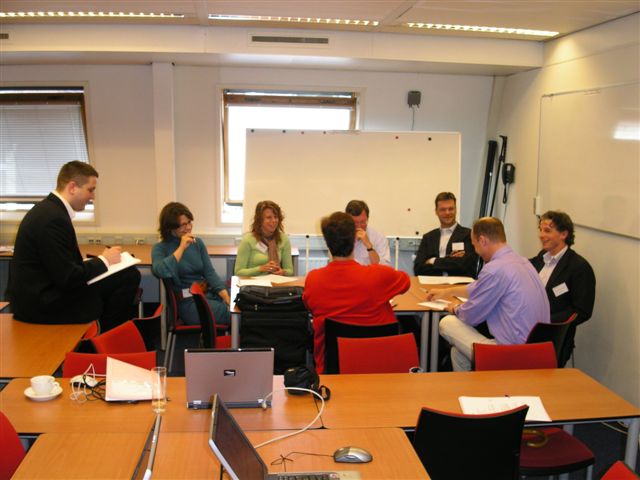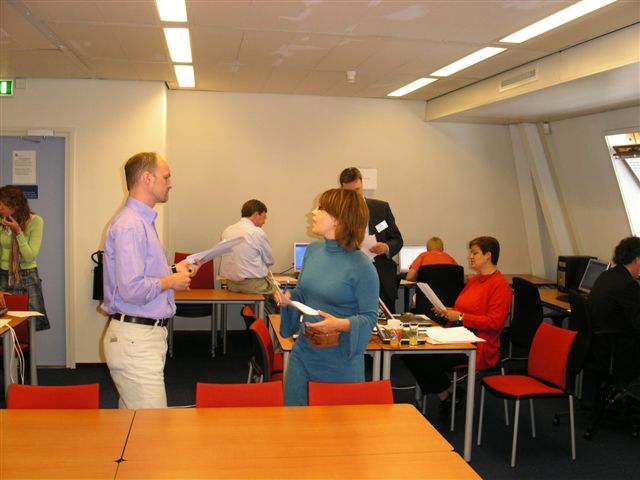 The reaction to the Chain City is always somewhat reserved at the begining and it ends with serious realisations about the tasks ahead. When politicians, management and lower-level bureaucrats get back to their real-life environment they are much better prepared for the challenges in front of them and it puts them in charge of the reorganisation again. The approach is successful, innovative and transferable.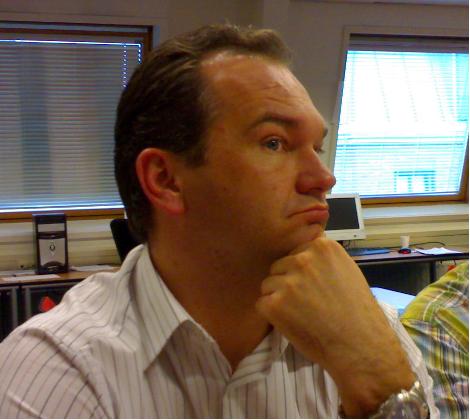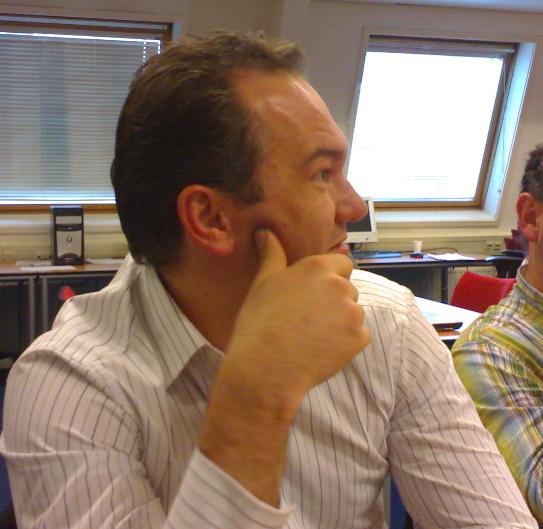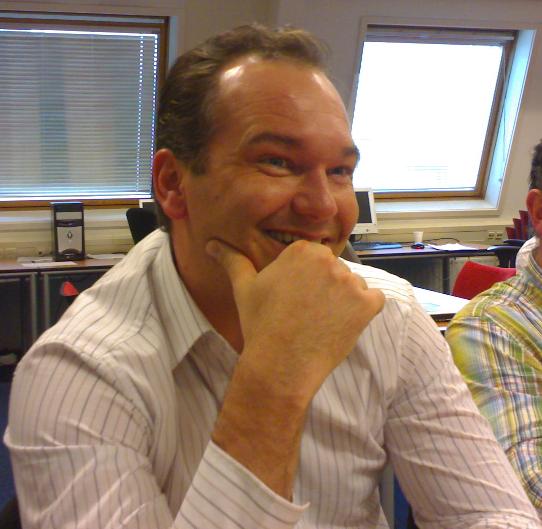 Participant of the municipality of Berkelland, played the Simulation April 19th 2007
"
The Simulation was very usefull. I think it was a real eye-opener for the participants to see that Basic Registrations are not about IT, but about the necessity to work together as an organisation.
"
Certified eGovernment trainer, played the Simulation on March 10th 2007
"The ChainCity Simulation speaks to the imagination."
Quotes and References